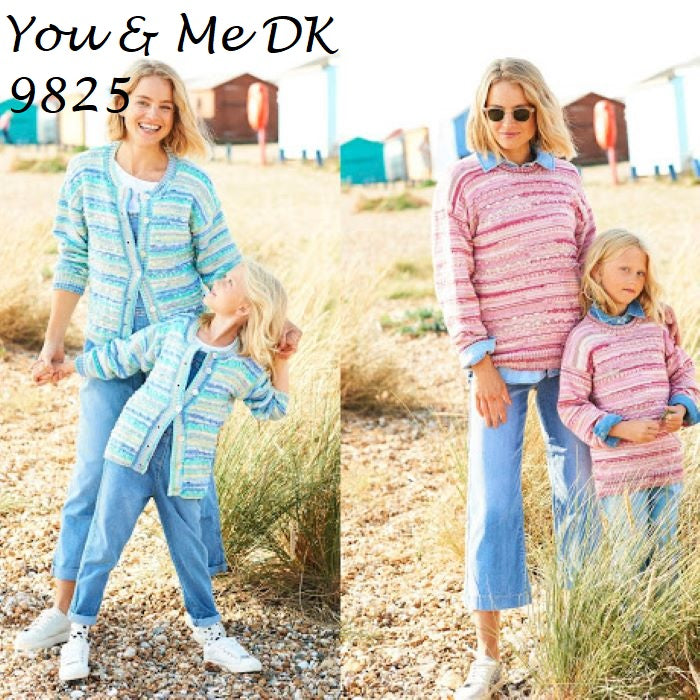 Stylecraft You & Me DK Pattern 9825 - Cardigan & Sweater
$5.00
Stylecraft You & Me DK Pattern 9825 - Cardigan & Sweater
Fun & playful, You & Me is a self-striping fair isle effect yarn, meaning that it does the work for you. Its super soft feel comes from a blend of acrylic and cashmere effect polyamide. Versatile and machine washable too.
Girls Sizes
Ladies Sizes
1-2 yrs
3-5 yrs
7-9 yrs
8-10
12-14
16-18
Cardigan
3
4
4
5
6
6
Sweater
3
4
4
5
6
6
Alternative Yarns:  Amounts may vary: 
Needle size: 4mm
Additional Requirements:  stitch holders, for cardigan only: 7 buttons
Tip: Make a note of the leaflet number and the number of balls for your size before going to the yarn page to view colours
Please Note: It is essential to work to the stated tension to achieve the correct size of the garment.