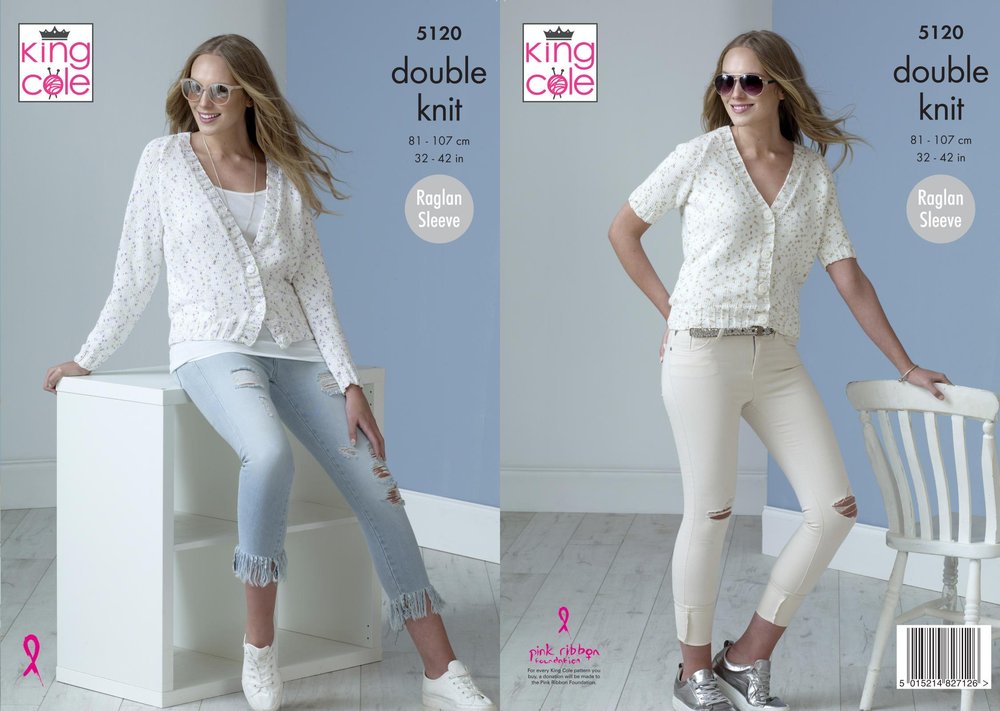 King Cole Cottonsoft Candy DK Pattern 5120 - Cardigans
€4.50
King Cole Cottonsoft Candy DK Pattern 5120 - Cardigans
From King Cole's much loved Cottonsoft range comes Cottonsoft Candy DK; these 100g ball with flecks of colour are good enough to eat! This soft, dappled yarn is ideal for garments and accessories for ladies and children.
Sizes

32-34"

34-36"

36-43"

38-40"

40-42"

long sleeved cardigan -

 lime 2852

4

5

5

5

6

short sleeved cardigan -

 pistachio 2853

4
4
4
5
5
Alternative Yarns:  Amounts may vary:
Needle size: 3¼mm, 4mm
Additional Requirements:  stitch holders, 4 buttons
Tip: Make a note of the leaflet number and the number of balls for your size before going to the yarn page to view colours
Please Note: It is essential to work to the stated tension to achieve the correct size of the garment.